Donning a bikini in Bollywood films is a big deal even today. While our Indian culture and family audience prefers Indian actresses to be clad in jewelry and saree, there have been many instances where some of the Bollywood divas have broken the stereotype and rocked in a bikini. Although most of the audience love the sexy look of our Bollywood actresses in a bikini, many of us condemned the act and often pass lousy comments about the same. Well, there are no such comments made against the actors who get rid of their shirts at every opportunity. Well, I enjoy watching our Bollywood beauties in bikini and there's no cheapness or disgust in their appearance as the bikini is just a piece of cloth like every other cloth we wear. Hence, today we decided to give a tribute to these bikini clad divas of Bollywood and cherish their beauty in the bold and sexy avatars.Priyanka Chopra (Dostana & Baywatch):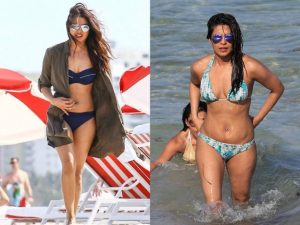 Well, Dostana wasn't all about the Bromance between Abhishek Bachchan and John Abraham. It was about our own desi girl Priyanka Chopra and different avatars from being a beautiful desi girl to a bold bikini clad diva. While the film is famous for the butt revealing act of John Abraham, nobody can forget our Miss World Priyanka Chopra coming out of the sea dressed up in a one piece golden bikini.
Katrina Kaif (Bang Bang):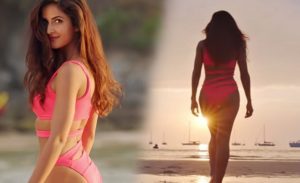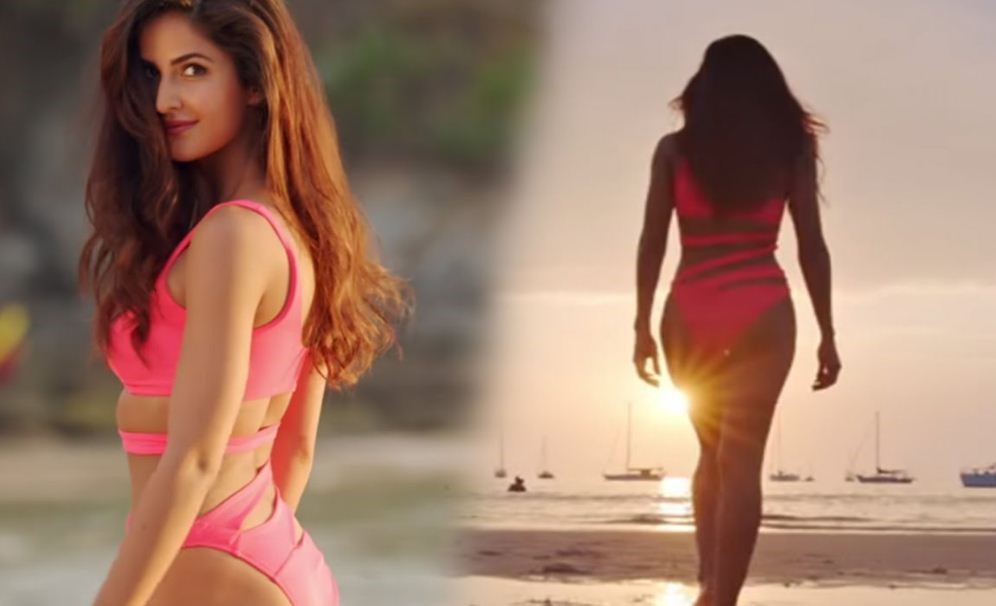 Katrina Kaif is always considered as the bubbly glamor doll of Bollywood. Owing to beauty but the lack of acting skills, she is often criticized by the filmy pundits, despite the fact that she is one of the most loved actresses in Bollywood in the current league of divas in India. Katrina Kaif showed her sexy figure and glamorous right when she stepped into the Bollywood industry with the film Boom but it took her almost a decade to clad a bikini yet again and this time in the film Bang Bang opposite Hrithik Roshan.
Bipasha Basu (Dhoom 2):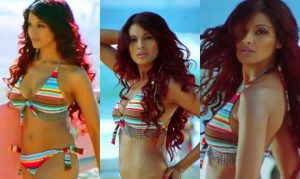 Bipasha Basu is undoubtedly one of the sexiest Divas in Bollywood. While she hasn't got the accolades to be known as the mainstream actress in the industry, she has yet found her foothold in Bollywood as one of the boldest and glamorous actresses. Justifying her persona in the industry, she has also donned the bikini look several times in movies with both grace and style. Whether it is the joyful Monali in Dhoom 2 or the cunning thief Riya in Players, she carried the bikini avatar like nobody in Bollywood ever did.
Kareena Kapoor (Tashan):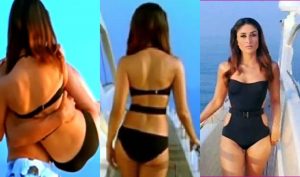 Kareena Kapoor has always been the Queen of Attitude in Bollywood. Playing characters such as Poo in Kabhi Khushi Kabhie Ghum, the bubbly Geet in Jab We Met, or the over enthusiastic Sanjana in Main Prem Ki Diwani Hoon. Almost in all her avatars, she has been lively and energetic; however, it was her brave and bold avatar Tina in Tashan: The Hunt Begins… that changed it all. Overnight she was the most sought after and followed Bollywood diva sporting a Zero figure look that every other girl in India wanted to own.
Alia Bhatt (Shaandaar):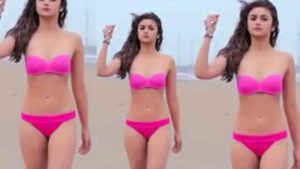 Another cutie pie of Bollywood, Alia Bhatt has also donned the bikini look with grace and style in the 2015 film Shaandaar. Alia Bhatt, known for her carefree, bubbly character, almost shocked the entire nation with her bold avatar when she sports the bikini look in this romantic comedy film. Well, I still think it will take some time for her to break the stereotype of being a bubbly girl to an exotic diva but she will definitely be there soon.
We are from bikini modeling agencies in mumbai . If you want to become a model then do contact us.