Fashion can go over the board sometimes. The trends in the fashion industry keep changing every now and then. Clothes are been made using different materials and designs. Designers are pushing their brains to come up with new designs and ideas. Some fail while some come out with flying colors and become famous. Every piece of clothing has different varieties and patterns. Some of the pieces made are so expensive yet so simple and small.
The bikini has been in fashion for a very long time now. The designs used back then are still in fashion due to the uniqueness. When we think of purchasing a bikini, the price that comes to our mind is Rs.1000 or max to max Rs.5000. But, you will be shocked to see how much do these bikini sets costs.
Let us have a look
10. Shenyang City's Gold Lingerie: Rs.16,50,090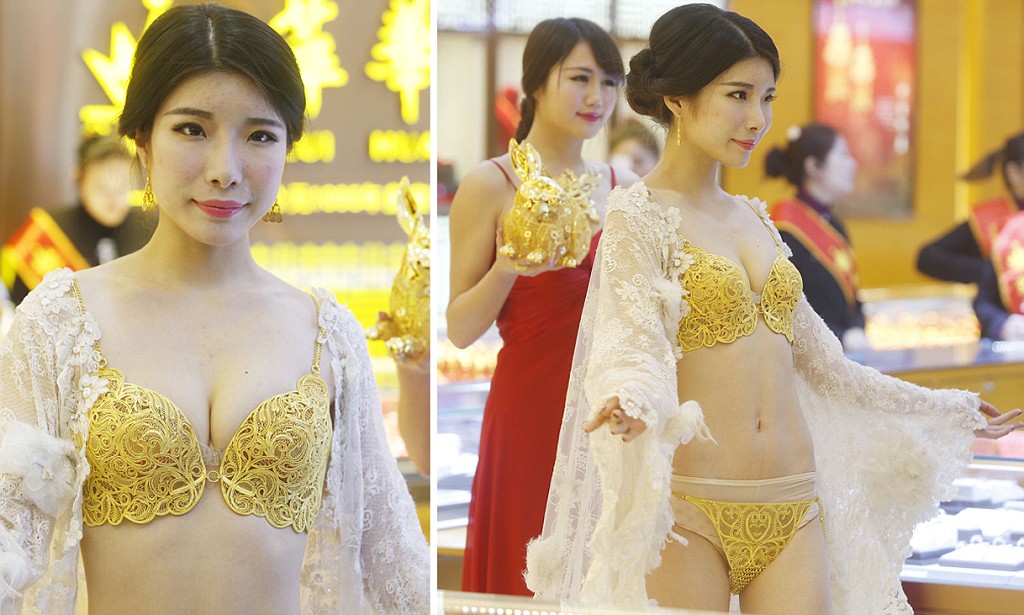 This gold bikini was showcased at 2007 Lingerie and Jewellery exhibition in 2007. It was carved from 950 grams of pure yellow gold and was designed by around 4 craftsmen. It also took around four months for the craftsmen to make the bikini. It was displayed for three weeks at a jewellery shop but the surprise element was that nobody purchased it.
9. Anamika Khanna's ORRA diamond bustier: Rs.8,25,04,500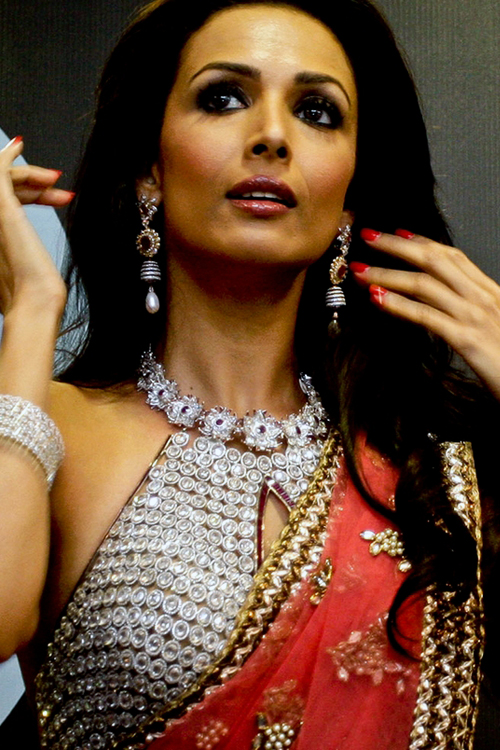 In 2010, the well-known Indian designer Anamika Khanna teamed up with the ORRA diamonds to make this beautiful piece of bikini top (Bustier). This bikini was handcrafted and studded with 500 carats of Belgian diamonds, making it worth $1.3 million (Approx. Rs.9 crores) and it took stylists, designers, and craftsmen 6 months to create. It was worn by Malaika Arora Khan.
8. Holiday Fantasy Bikini Set: Rs.28,55,92,500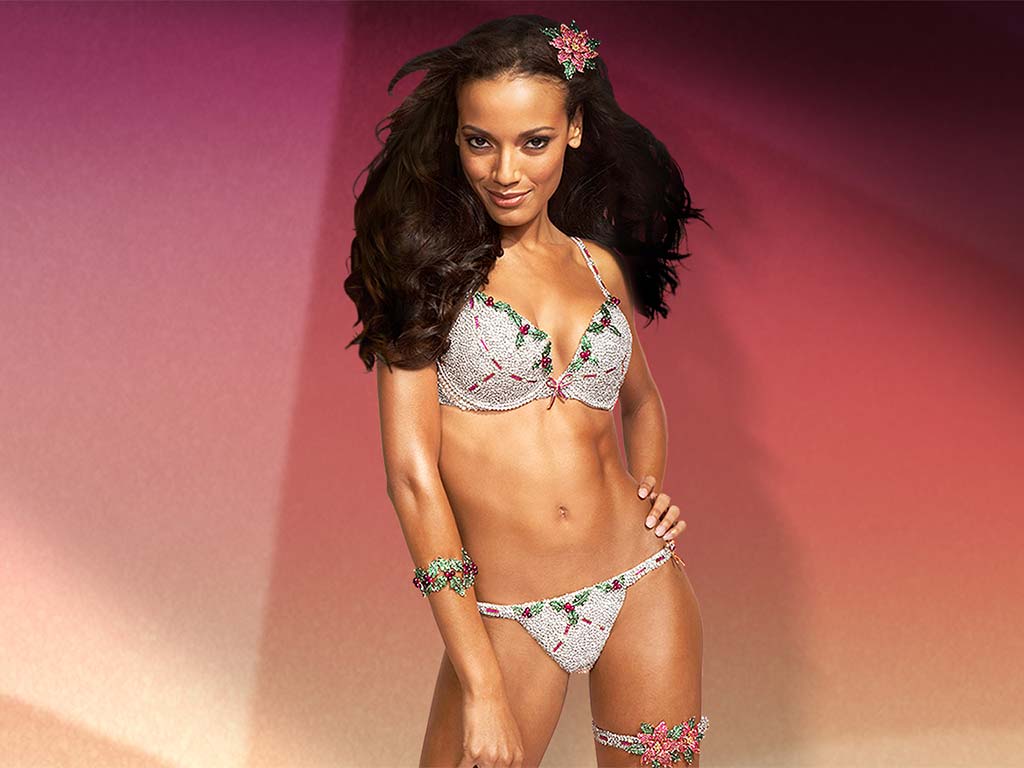 This $4.5 million dollar bikini set was worn by Selita Ebanks in 2007 as she was chosen by the Victoria Secret. The top of the bikini set has 9000 gemstones woven into it, including diamonds, rubies, emeralds, and yellow sapphires.
7. Hearts On Fire Diamond Fantasy bikini: Rs.41,25,22,500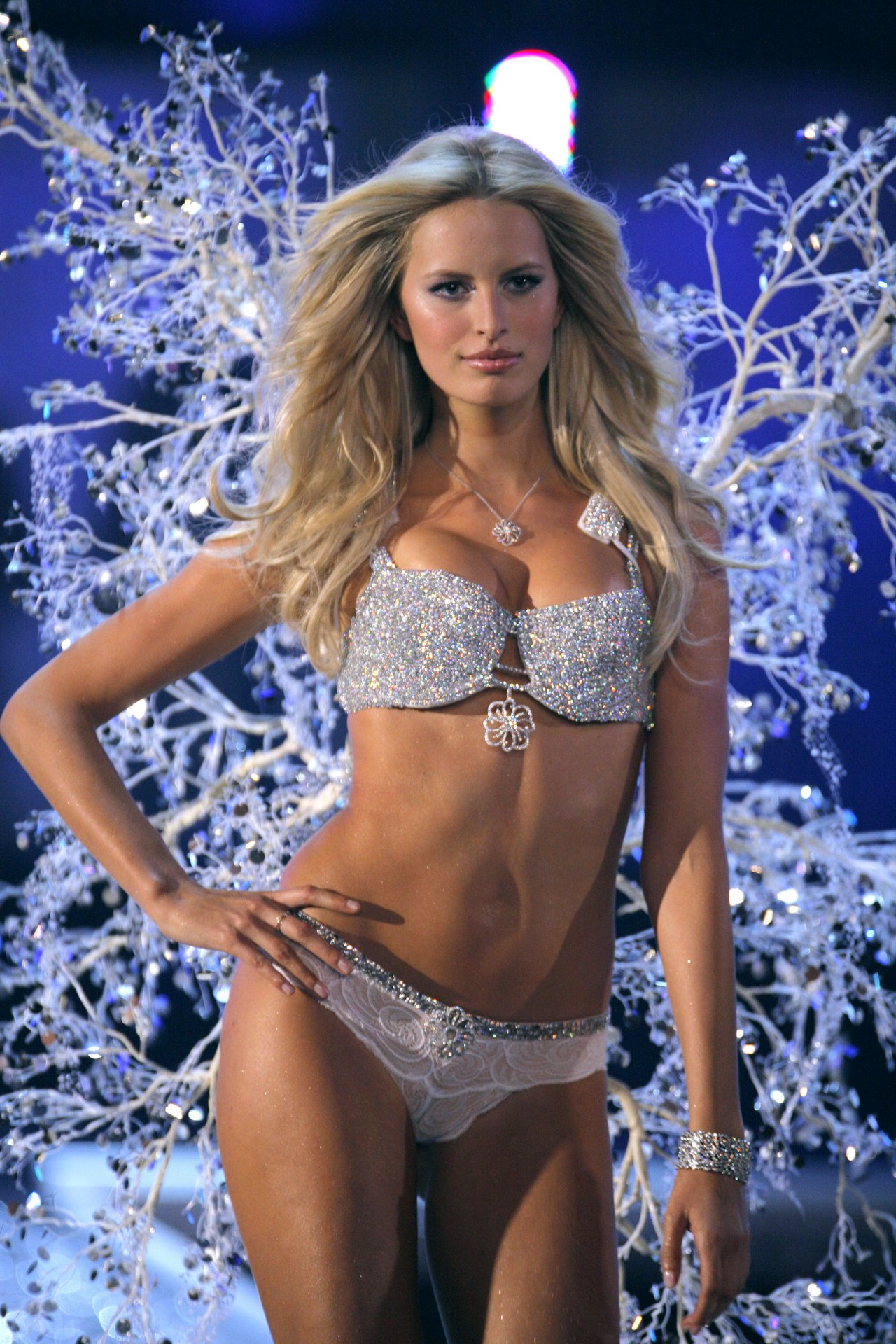 Hearts on Fire Diamond Fantasy bikini was worn by Victoria's Secret Angel Karolina Kurkova model in 2006 and it was also featured in Christmas Dreams catalog. The bikini top took was crafted using over 2,000 smaller diamonds and there is a brooch in the center made with 10-carat diamond. It took 300 hours to design and fabricate this bikini top, while the stones took over 20,000 hours of labor to perfectly cut and polish.
6. Royal Fantasy bikini: Rs.63,46,50,000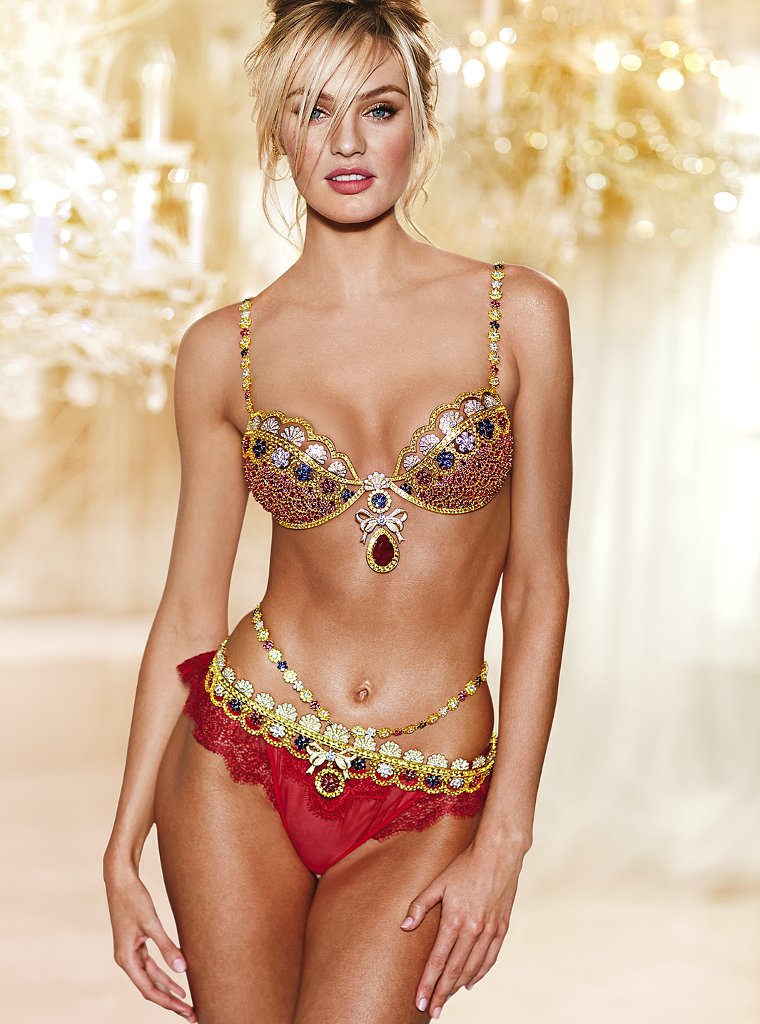 In 2013, Victoria's Secret Model, Candice Swanepoel was chosen to showcase this bikini top at the Victoria Secret Fashion Show. The bikini top and it's belt was covered in over 4,200 precious gems such as diamonds, rubies, and yellow sapphires, all set in 18K gold. Also, it had a 52-carat, pear-shaped ruby shined as the centerpiece. The surprise element of this bikini top shared by the South African Model was that everyone had to wear gloves when putting the pricey undergarment on her body and it also came with two bodyguards.
5. The Very Sexy Fantasy bikini: Rs.69,81,15,000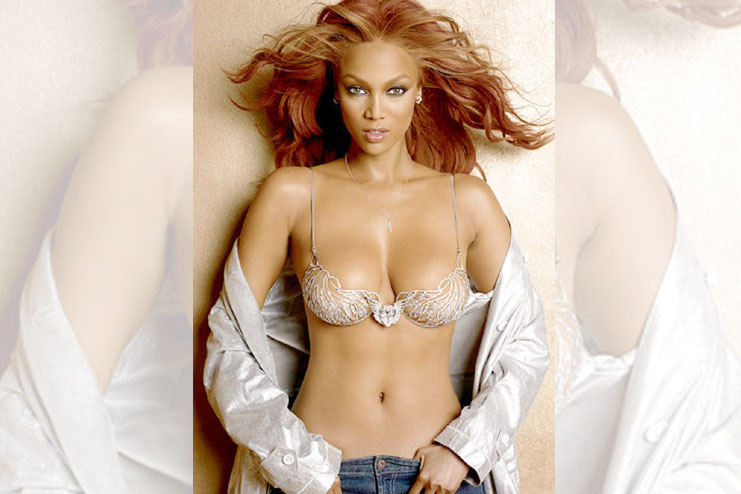 Heidi Klum, the Angel, and supermodel was awarded her third bikini top in 2003. It was crafted using 2,900 diamonds set in 10-carat white gold and had a centerpiece of its own, a 70-carat pear-shaped diamond. It took 370 hours to craft this bikini top.
4. The Sexy Splendor Fantasy bikini: Rs.79,33,12,500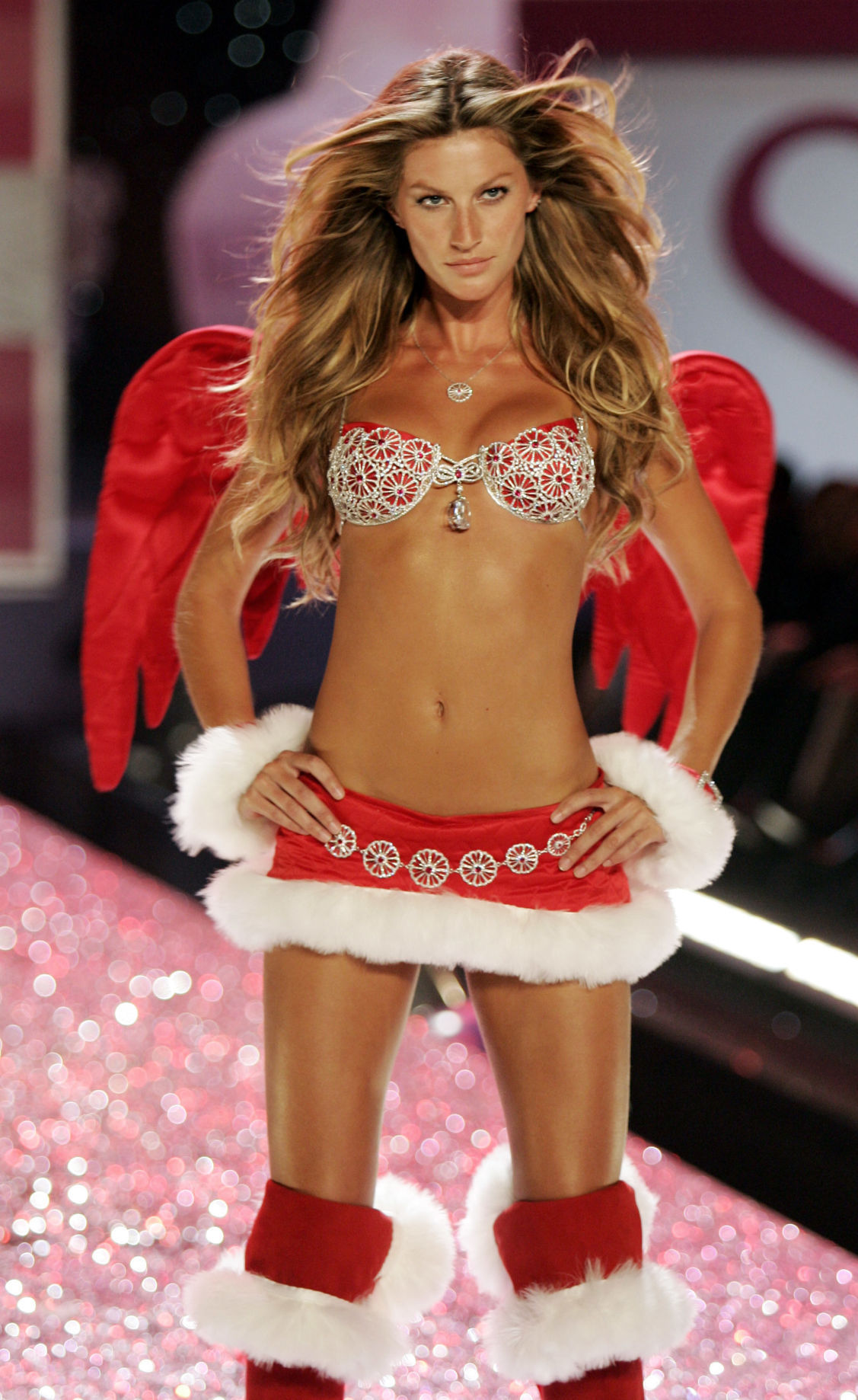 Brazilian supermodel Gisele Bundchen was chosen to wear this piece which was crafted with 2,900 pave-set diamonds and 22 rubies, all interwoven and set in 18-karat white gold. It was designed by regular Victoria's Secret designer Mouawad and had a centerpiece of 101-carat Mouawad Splendor diamond.
3. The Heavenly Star bikini: Rs.79,33,12,500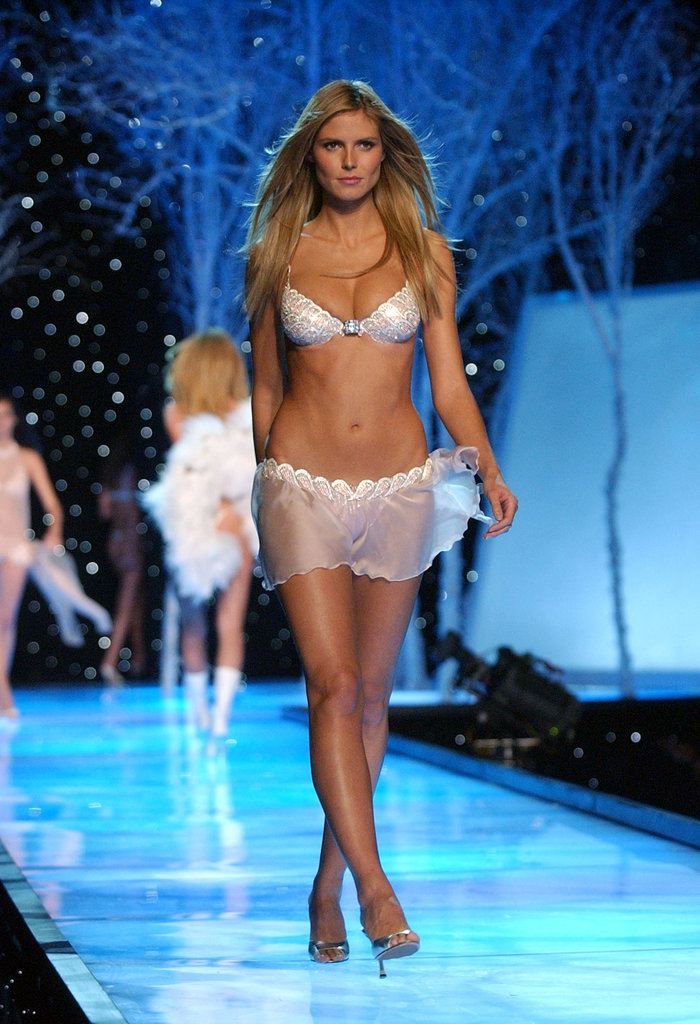 This was the first ever bikini top to be showcased on the runway. In 2001, Heidi Klum did the honor of wearing this bikini which was crafted with 1,200 Sri Lankan pink sapphires and a 90-carat emerald-cut diamond in its center.
2. Red Hot Fantasy bikini – Rs.95,19,75,000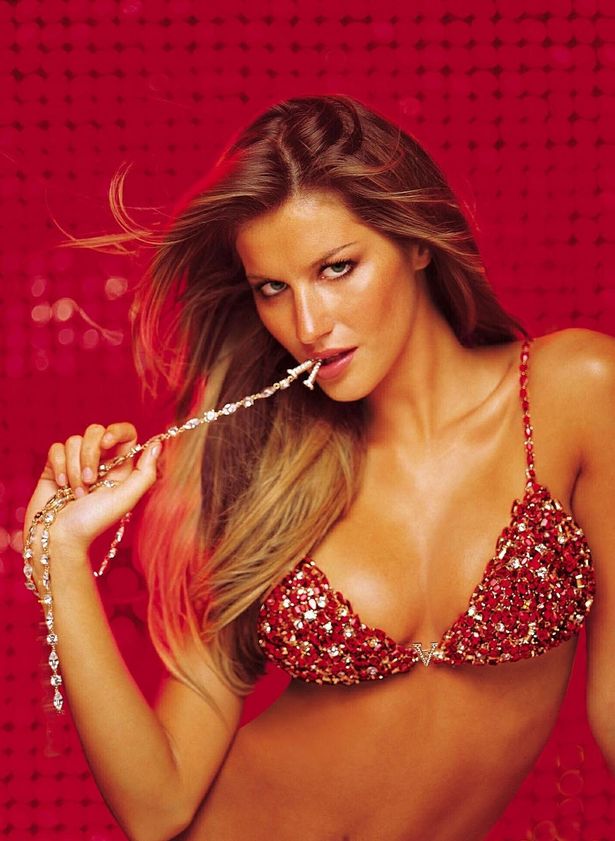 Gisele Bundchen, the Brazilian supermodel, and actress wore this Fantasy Bikini in 2000. This bikini was crafted using red satin and had over 1,300 precious stones. Currently, it holds the Guinness World Record for the most extravagant and expensive undergarment ever crafted.
1. Susan Rosen Diamond bikini: Rs.1,90,39,50,000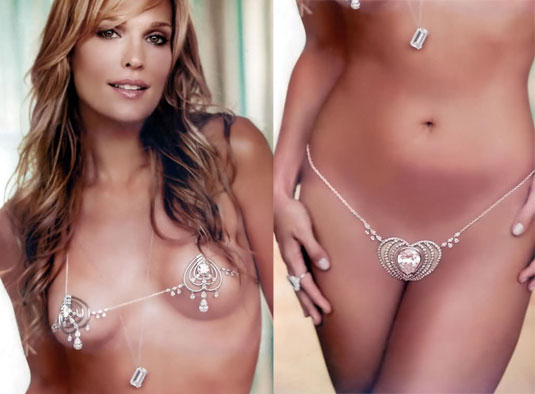 This super expensive bikini was designed by Susan Rosen for Sports Illustrated Swimsuit Issue 2012. Molly Sims showcased this bikini which is an assembly of over 150 carats of D flawless diamonds. All the diamonds were set in Platinum, which made this bikini the most expensive bikini of the world.
The strange thing about this list is that half of the list includes the bikini designed by Victoria's Secret but, it does not top the list. People living a normal lifestyle would never ever think of spending such a huge amount on a bikini for the perfect bikini look. But, the high-end fashion industry still designs and crafts such expensive clothes to make their brand huge in the fashion world.
If you have any such interesting and shocking lists with you, do share with us in the comment section below.